Gibson's 1000 Piece Jigsaw Puzzles – The Lockdown must haves
Posted on
Since we have had to close our bricks and mortar shop in Totnes at the end of March one of the things that we have most enjoyed doing as a family are Jigsaw Puzzles. We have always enjoyed doing Jigsaw Puzzles but with the extra time we now have we have really stepped up our game!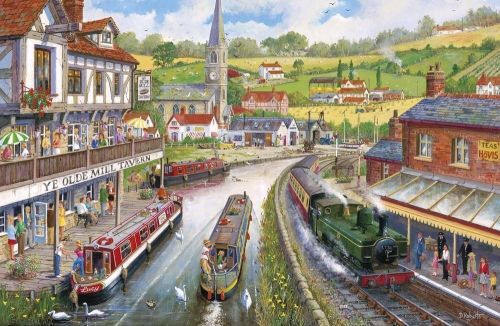 Not only are they fun to do but I have been made aware of a number of other reasons why we and so many others have gravitated to them at this time:
There is no confusion over a Jigsaw Puzzle. There is a beginning where all the pieces are mixed up and an end where the Jigsaw is complete giving you a huge sense of achievement. We always make a big deal of putting in the last piece!

There is only one way to put the pieces of a Jigsaw together and a clear guide with the picture. In this time of uncertainty having control, even if it is just over a Jigsaw Puzzle gives us a bit of that control back.

A Jigsaw Puzzle is great for being in the moment, which in turn can help reduce anxiety as you are just focussed on completing the puzzle.

Although it is something that you can do alone it can also be fun to involve the whole family in your quest to complete the puzzle bringing everyone together. Working together can bring you even closer together and work as a team away from the digital world and devices.

There are so many Jigsaw Puzzles out there that the world really is your oyster and they transport you to a different time and place! From landscape to cartoons to paintings you can choose one to match your tastes so you will enjoy it even more.
Now I am not saying that all of the above relates to everyone but if nothing else the journey of putting your Jigsaw Puzzle together is really fun!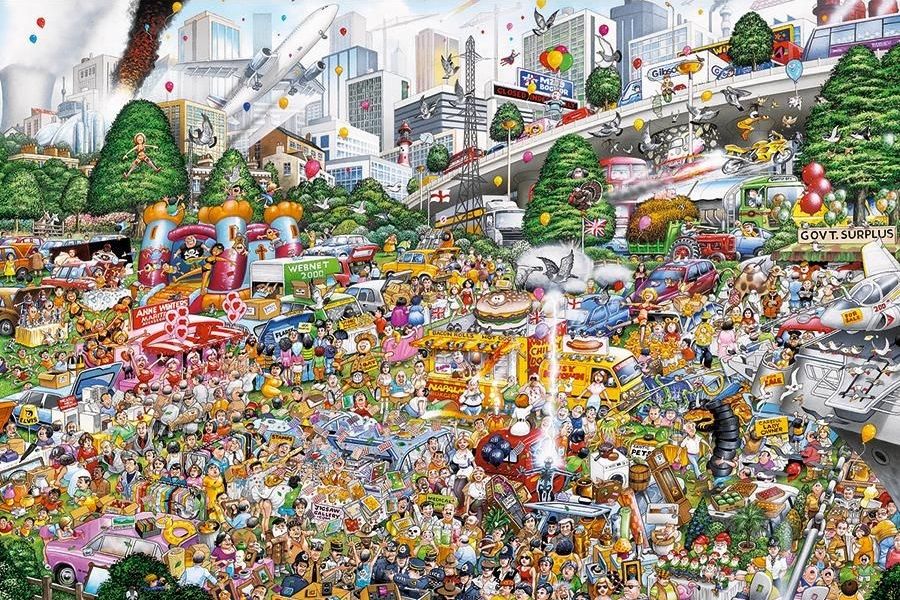 Gibson's 1000 Piece Jigsaw Puzzles are a great option for the keen (or not so keen) puzzler. Gibson's Puzzles feature a variety of different designs by a number of very talented artists with their own styles. A good example of this is bestselling Artist Mike Jupp with his quirky and comedic designs, which will keep you entertained for hours. The level of detail is incredible!
So to start your next Jigsaw adventure click here to view our full range of Gibson's 1000 Piece Jigsaw Puzzles at Out of the Blue.